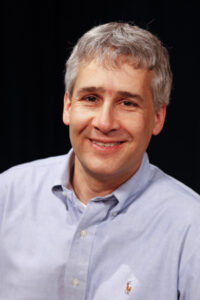 Dennis Dutra,

BNN Chief Engineer
Dennis Dutra oversees all technical aspects of BNN, including system design, maintenance, repairs, upgrades, and technical planning. He has been providing engineering services to BNN for over 18 years.
Born and raised in Boston, he has over 30 years in the professional and broadcast video industry. Employed at Comcast Cable for 18 years, he left to start Dutra Video Systems, a video and audio design and installation company serving the educational, access, corporate, and broadcast television industry.
Dennis is a current member of the Society of Broadcast Engineers. Professional achievements include an FCC second-class license, SBE Broadcast Television Engineers Certification, and various manufacturer certifications (Sony, JVC, Motorola, etc.).
Dennis Dutra | ddutra@bnnmedia.org | 617-708-3225