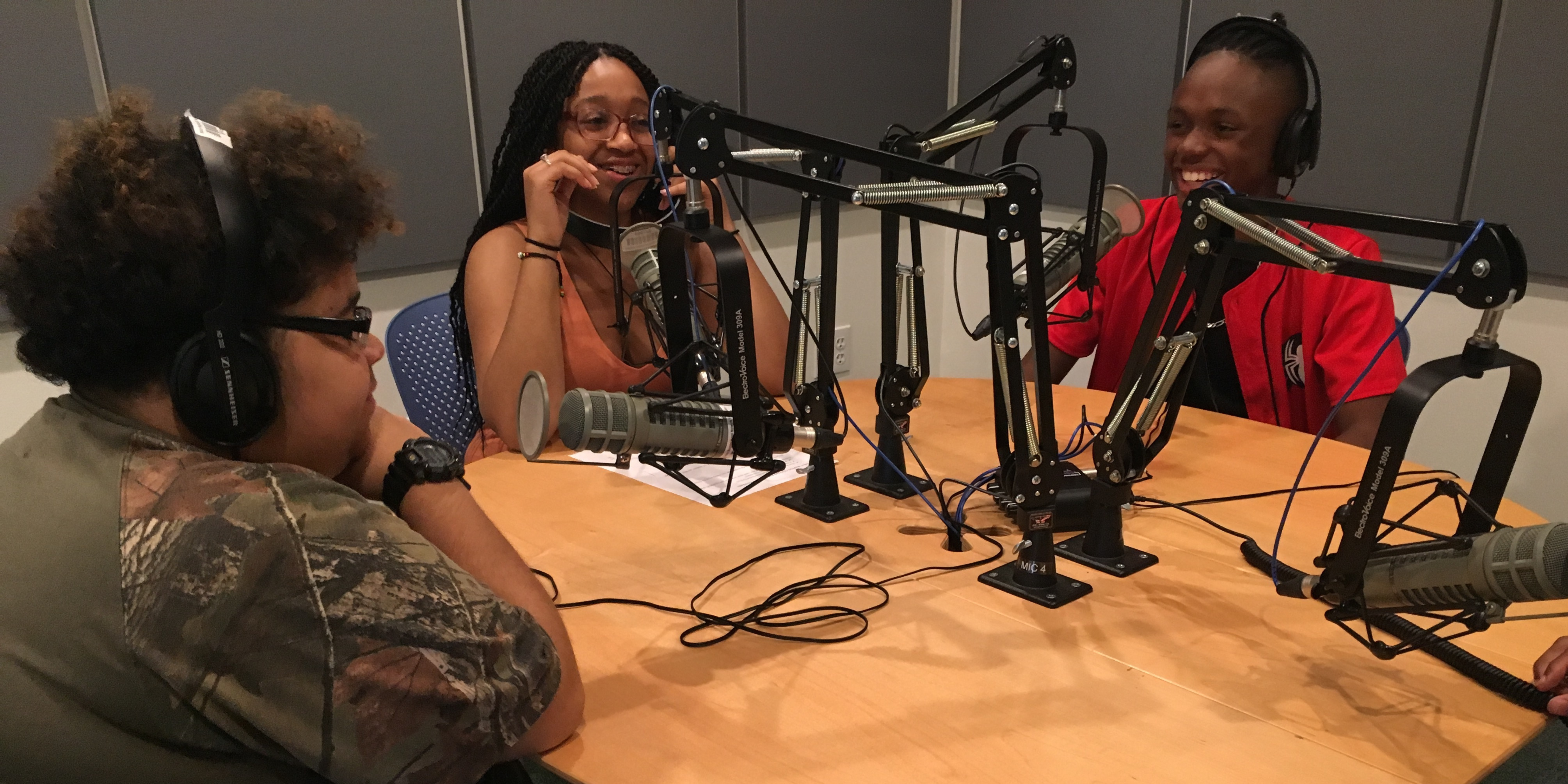 YOUTH PROGRAMS
Every year, hundreds of young people appear on BNN Media channels, our website, in-studio productions, high school sports, parades, and in many shows produced by our members and BNN Media created shows. We also provide various hands-on training opportunities for youth to develop their own programs. 
PRODUCED BY YOUTH
YOUTH VOICES
BNN Media Youth Voices Program, Boston teens receive training and get experience in production: studio, field, and radio production. They assist with the production of programs to share on our channels and website, creating content that addresses issues of concern, counters negative stereotypes, and promotes constructive youth activities and opportunities citywide. 
CUSTOM MEDIA PRODUCTION WORKSHOPS
We provide special media production workshops in collaboration with youth organizations and schools for a fee.
SHARE YOUR YOUTH CONTENT WITH US
We want to invite youth organizations to help us share more youth voices from all over the city. We can help you get the word out about your organization. You could be part of future programs by submitting youth programs. 
SUBMIT VIDEO
Do you have a video of activities at your youth organization you would like to share on BNN Media? If you have a complete (25 Mins or 55 Mins) show, we can help you schedule it in its entirety.
To learn more, youth@bnnmedia.org.
PROMOTE YOUTH OUTREACH & EVENTS 
YOUTH TOURS
 Your youth group can have a behind-the-scenes, hands-on tour of BNN's facilities. To book a time for your group to visit BNN Media contact membership@bnnmedia.org. 
COMMUNITY MESSAGE BOARD
We can create a promotional graphic for upcoming events or info about your youth organization. 
Sample: Sportman Channel Slide  
Your message will be viewed between regular BNN Media programs on our cable channels and website throughout the day. All you have to do is send us an email to 

youth@bnnmedia.org

.

Include a 300-pixel, hi-resolution, full-color original jpg, png, or vector file of your organization logo.

Submit up to 3 photos, color or black and white that may be included in your announcement. (Photos with a landscape orientation are preferred.)

Copy should be less than 35 words, including a brief headline and a website or phone number where people can contact you for details.

Where (this takes place, the location of the event, etc. )

When (at least a month in the future) 

Event Description.

Contact Info.
We reserve the right to edit copy and select graphics. Please let us know if you have questions or ideas for future shows. We look forward to hearing from you!
PRODUCED FOR YOUTH 
EXTRAHELP
EXTRAHELP is a live weekly homework help for Boston students. Comcast supports the series in partnership with the Boston Public Schools and BNN Media.  
BOSTON PUBLIC SCHOOL SPORTS
Boston Public School Sports is produced with Boston City TV and Boston Public Schools. Dozens of programs each year showcase the talents of dedicated student-athletes and present action-packed high school games for sports fans to enjoy.