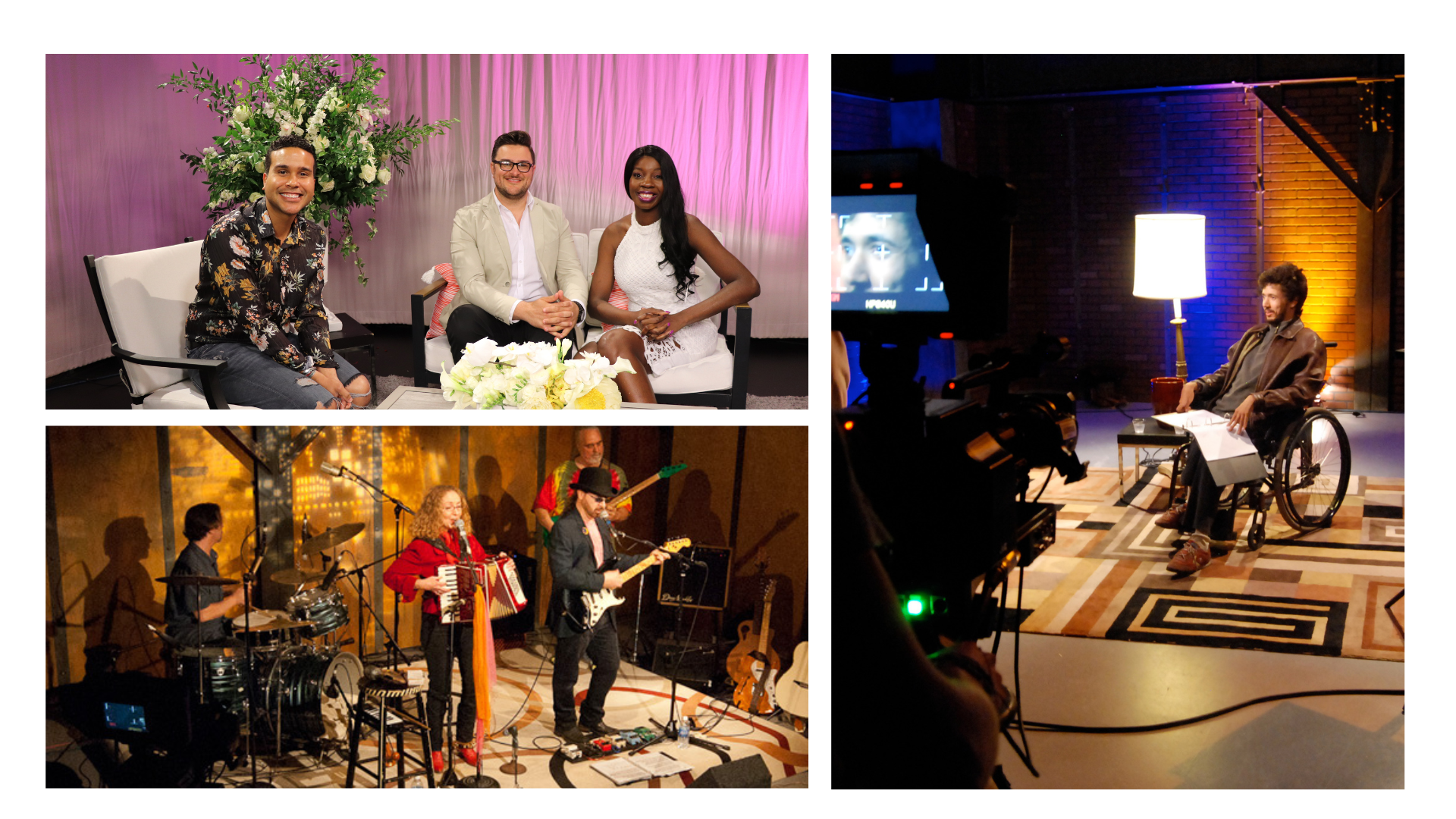 Amplify Your Voice!
Boston residents may join Boston Neighborhood Network Media with a Basic or Full Individual Membership. Full Individual Membership may receive a variety of media training and production benefits.
Join BNN Media as a Basic Individual Member and distribute your content created elsewhere on the Community TV channel Xfinity 6 | Astound 83 | Fios 2160 | streamed bnnmedia.org. 
Join BNN Media as a Full Individual Member and utilize our media training, facilities, and channel to create content. Learn more about Membership.
MEDIA EDUCATION AND TRAINING WORKSHOPS  
If you are a novice, enroll in our basic studio, field, or radio workshops to get your community producer certification. If you already have technical experience, you can opt out of the introductory workshops by taking a certification test. A roster of intermediate and advanced classes is available to help you hone your skills. Learn more about our Media Education Training.
BNN COMMUNITY TV 
Once your program is complete, you can share it on the Community TV channel | Xfinity 6 | RCN Astound 83 | Fios 2160 | streamed bnnmedia.org. To advertise your program, you can participate in our Producer Spotlight series, where we create a 30-second spot to promote your show. Learn more about BNN Producer Spotlight.
WBCA-LP 102.9FM
You can share your completed radio program on WBCA or attend our Basic Radio Production course to become certified to produce radio programming using our studio. Certified field or studio producers can also deliver recorded or live content that adheres to WBCA Policy to be aired on the Radio. All content is aired on WBCA-LP 102.9FM, Boston's Community Radio Station, as well as live streaming and on-demand on PodBean. 

PRODUCTION FACILITIES AND EQUIPMENT 
Once trained and certified as a community producer, you can access the areas of your certifications: field production equipment, studio, radio station, and media lab to create your programs. BNN Producer Resources provide you with a Producer Media Tool Kit with the information and forms you need to produce a successful show. Learn more about our Equipment Space Rental.6