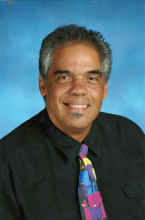 Glenn Williams, General Manager
Glenn is a dedicated advocate of the arts in Boston and beyond. Committed to ensuring community participation in the sharing of information, the discovery of our common goals, and happiness. Glenn has been a long time community activist and volunteer for Roslindale Village Main Street.
As General Manager of Boston's PEG Access stations, Glenn continues his mission by assuring every community voice has a place to be heard. He holds seats on the Greater Roslindale Medical and Dental Center Board of Directors, Alliance For Community Media's New England Board of Directors, National Alliance for Community Media Foundation Board of Directors, The National Alliance for Community Media Board of Directors, Vice Chair The Alliance For Community Media's National Inclusion, Equity, and Engagement Caucus, the Boston Arts Academy Advisory Committee and The Beth Israel Deaconess Medical Center' Virology and Vaccine Research Community Advisory Board of Directors.
Glenn Williams | generalmanager@bnnmedia.org | gwilliams@bnnmedia.org | 617-708-3201