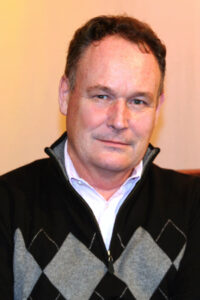 Michael Foley,

Administration | Finance & Compliance Manager
Michael Foley is a seasoned professional with over twenty years of experience in financial operations. He has taken responsibility and ownership of the fiscal resources of organizations as diverse in size from $20 million to $14 billion.
Michael began his career at the Massachusetts Department of Welfare, working with Cuban refugees. He then moved into the finance world, gaining experience in many financial capacities in the public sector on the local, county, and state levels. He served as Director of Project Finance for the Central Artery/Third Harbor Tunnel Project and as the Director of Finance at the Massachusetts Turnpike Authority.
Michael has a Bachelor of Arts in Economics from the University of Massachusetts Amherst and a Masters in Public Administration degree from Suffolk University.
During his spare time, Michael enjoys playing tennis, windsurfing, and reading on the beach in Ogunquit, Maine.
Michael Foley | mfoley@bnnmedia.org | 617-708-3227